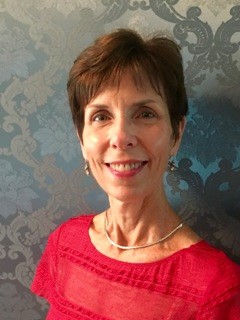 Shauna Garrison
Shauna Garrison received her B.A. in Music Education from Southwest Baptist University in Bolivar, MO. She has sung with numerous choirs and ensembles from college through today, including singing with the St. Louis Symphony Chorus for three seasons early in her career. She has been teaching private voice lessons for 28 years in the Clear Lake area from home, at Clear Falls High School, and at Clear Lake High School.
Lessons with Mrs. Garrison consist of breathing exercises as a foundation for good sound and projection, instruction on proper posture, vocalizing exercises to increase range and tone, lessons on diction for clarity, ear training for pitch, and practice singing selected music for choir and solo competitions. In her words, "I enjoy working one-on-one with young people who love to sing and want to improve their skills. We will work together to build your confidence, improve your stage presence, and bring out the best of your musical ability!"
Contact information:
sdgarrison5@gmail.com
Dr. Jimmy White
Dr. Jimmy White has taught private voice, piano, composition, and music theory for 33 years. A 1985 graduate of Clear Lake High School, Dr. White's undergraduate degree is a Bachelors of Arts in Music from Rice University and his Master's degree is from Southwestern University in Music Education and Music History. He then received his teaching credentials from the University of Southern California, and earned his Doctorate in Music Performance and Education from Juilliard. Besides private lessons, Dr. White has taught elementary and high school music, worked as a principal at a fine arts magnet school, and was an adjunct instructor at the Julliard School of Music.
Dr. White's students find success in a variety of avenues; he is one of only seven music teachers in the state certified by the Associated Board of Royal Schools of Music to have students sit for the internationally recognized ABRSM examinations. 137 of his students have gone on to make All-State choir, with 31 ranking number 1 in their section at the state level. His students have gone on to sing on Broadway, sing with Houston Grand Opera, and win Star Search and American Idol. Most important to Dr. White however, is that his students experience a deep and lasting love of music and a sense of personal fulfillment in their vocal development.
Contact Info:
281-989-2973
Thepianoguy.net
Thepianoguy@att.net